5 Great Reasons You Won't Want to Miss Picklesburgh
The inaugural fest will afford opportunities to chug pickle juice, sample offbeat fare and take a bunch of selfies with an inflatable pickle. What more could you want?

PHOTO VIA FLICKR CREATIVE COMMONS

Coney Island may have the rights to the most famous hot-dog-eating contest but … who cares? Pittsburgh soon will lay claim to the pickle-juice-drinking contest. It's about time! The Heinz pickle was born here after all.
We all have drunk out of the pickle jar. And even if you've never done it in the open — you know you've snuck in a chug on your way to chucking that bottle to the recycling bin.
I, for one, cannot wait (and my mouth is watering at the thought of it — whose mouth doesn't water at the anticipation of all the salty, sour goodness?) for July 17, when Picklesburgh kicks off downtown.
The pickle-juice-drinking contest is going to be EPIC — with six, I repeat, six preliminary rounds. The grand prize is $500, but that pales in comparison to receiving the glory of the title "Official Pickle-Juice-Drinking Champ" (a true asset on LinkedIn, for sure). The elimination rounds will be on the afternoon of Saturday, July 18, with the sudden-death finals at 6:30 p.m. Pickle juice swiggers must register on the Picklesburgh website to compete. Better get crackin' on that training.
But that's not the only reason not to miss Picklesburgh. There are more!
But first, here's a cute baby making a sour face!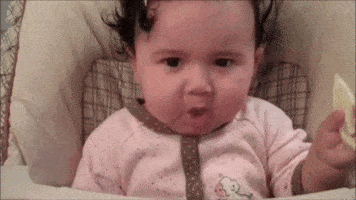 All of the pickle-themed food!
I love pickled and fermented everything. And I never throw out leftover juice. Here is a post I did last year on what to do with leftover juice (cocktails and the best mashed potatoes everrrr). At Picklesburgh, you'll get to enjoy pickle-themed snack foods such as dill-flavored popcorn, pickle-flavored ice cream (whoa!) and deep-fried pickles (always).
Pickling contest
It's like the country fair in the city. Gather up those bottles Grandma canned last year and enter her pickles in Picklesburgh's contest. She deserves the blue ribbon! And we all deserve to taste all of the pickles.
Learn how to pickle
Confession: I love pickles but I don't pickle. The whole wild fermentation aspect scares me and the whole canning set up makes me tired just thinking of it. BUT, my New Year's Resolution is to learn how and seeing that over half a year has passed since Jan. 1, I better get a move on. So should you.
And to get you excited, below is a recipe for pickled mango spears (swoon) — you can make it now or taste it at Picklesburgh!
Pickle selfie!
So, yeah, other cities get to take photos with the duck but if you're a self(ie)-respecting Yinzer, you need to take a photo with the pickle.
Pickled Mango Spears
Recipe courtesy of Whole Foods Market Pittsburgh

Ingredients:
1 1/4 cups Heinz apple cider vinegar
1/3 cup honey
1 cup water
1 tablespoon brown mustard seeds
2 teaspoons fennel seeds
3/4 teaspoon fine sea salt
1/2 teaspoon ground turmeric
Peel of 1 lime, removed in wide strips with a paring knife or vegetable peeler
4 ripe but firm mangoes, peeled, pitted and cut into 8 spears each
Directions:
In a medium pot, bring vinegar, 1 cup water, honey, mustard seeds, fennel seeds, salt, turmeric and lime peel to a boil, stirring occasionally.
Reduce heat to medium-low and simmer for 1 minute.
Pour hot brine over mangoes in a large, heatproof bowl and set aside to let cool to room temperature.
Cover and chill until cold, about 4 hours.
Serve immediately, or drain and chill until ready to serve.