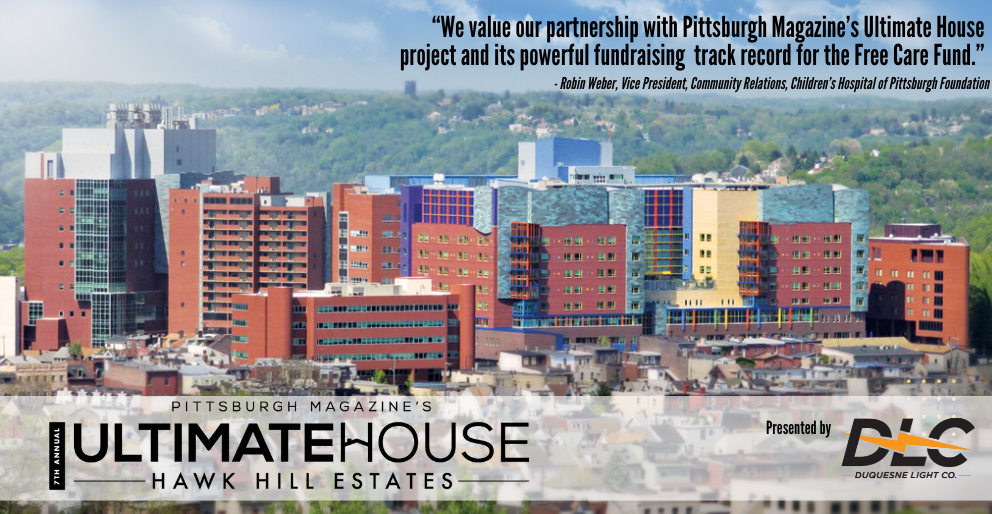 Tour tickets will go on sale in spring 2023.
All ticket proceeds benefit the UPMC Children's Hospital Foundation Free Care Fund.
When visiting Pittsburgh Magazine's Ultimate House your charitable contribution will support the Free Care Fund which helps to cover the cost of free and uncompensated care for every child who needs the expert and compassionate care of UPMC Children's Hospital, but whose family cannot afford it. Parents with a sick child face so many worries — affording their children's care should not be one of them. Your support ensures it never is.