CHANNEL @ MuseumLab
When:
February 22, 2020 – April 19, 2020
all-day
2020-02-22T00:00:00-05:00
2020-04-20T00:00:00-04:00
Where:
MuseumLab
6 Allegheny Square E
Pittsburgh, PA 15212
USA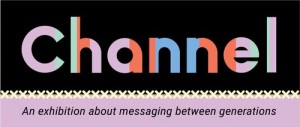 Channel showcases painting, photography, installation and multimedia artworks that highlight communication across generations, centering on the perspective of youth. Channel examines the how ones' childhood voice is a powerful vehicle and lens when communicating between children and adults. Ten artists highlight different methods of communication and look at the ways these channels are used to keep generational conversations going. Channel fosters dialogue between young students who are at the start of their art journey and emerging artists who are at the start of their careers. Channel features work from the following artists: Saige Baxter, Tyler Calpin, Brendon J. Hawkins, Corrine Jasmin, Steven Montinar, BinhAn Nguyen, Jameelah Platt, Sasha Schwartz, Katherine Sharpless, and Shori Sims.
Channel is curated by Sean Beauford, MuseumLab Curator in Residence.
Admission includes both the Children's Museum of Pittsburgh and MuseumLab.
Weekdays
Adults: $16 ($15 online)*
Children 2 – 18: $14 ($13 online)*
Seniors 60+: $14 ($13 online)*
Children under 2: Free
Members: Free
Weekends
Adults: $18 ($16 online)*
Children 2 – 18: $16 ($14 online)*
Seniors 60+: $16 ($14 online)*
Children under 2: Free
Members: Free