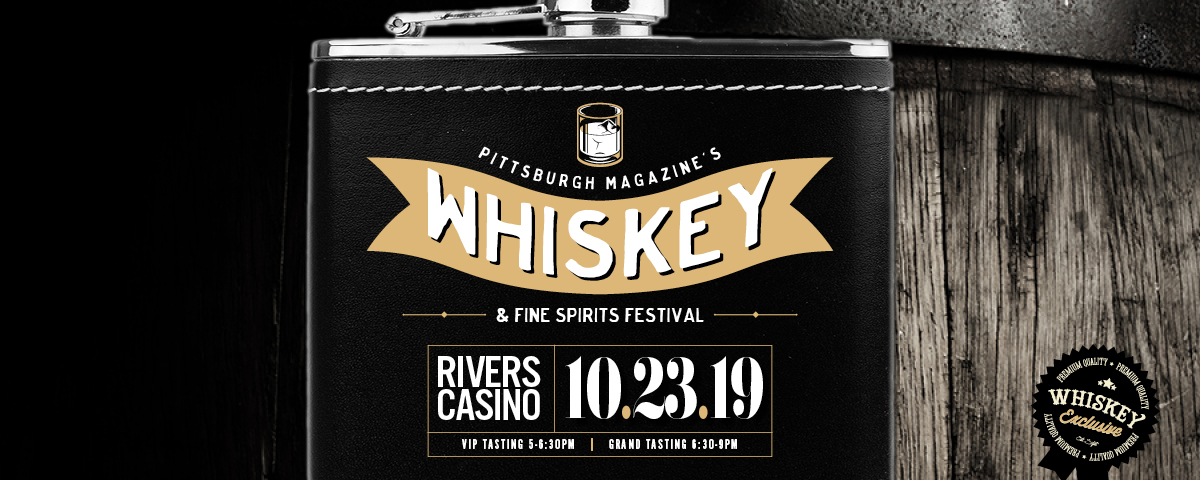 Pittsburgh Magazine's
Whiskey & Fine Spirits Festival
FAQ
Q. Will the spirits representatives and distillers be at the event?
A. The distillers or a local representative will be present at the tables all night and will be on-hand to answer questions and discuss their spirits with guests.
Q. Can I purchase spirits at the actual event?
A. Yes. The event will feature an on-site Fine Wine & Good Spirits store where you can purchase your favorite spirits from the evening with some discounted prices! You can also place an order for special-order-only products.
Q. Will food be served at the event?
A. Yes.
Q. What is the attire for the evening?
A. Business casual or cocktail attire is suggested.
Q. Will there be seating at the event?
A. There will be limited seating in select lounge spaces.
Q: Are there recommended hotels?
A: Yes, here are local accommodations to consider:
Fairmont Pittsburgh | 510 Market St, Pittsburgh, PA 15222
The Oaklander Hotel | 5130 Bigelow Blvd, Pittsburgh, PA 15213
Omni William Penn Hotel | 530 William Penn Pl, Pittsburgh, PA 15219
Renaissance Pittsburgh Hotel | 107 6th St, Pittsburgh, PA 15222
TRYP by Wyndham Pittsburgh | 177 40th St, Pittsburgh, PA 15201
Wyndham Grand Pittsburgh Downtown | 600 Commonwealth Pl, Pittsburgh, PA 15222
#PghWhiskeyFest
Watch This